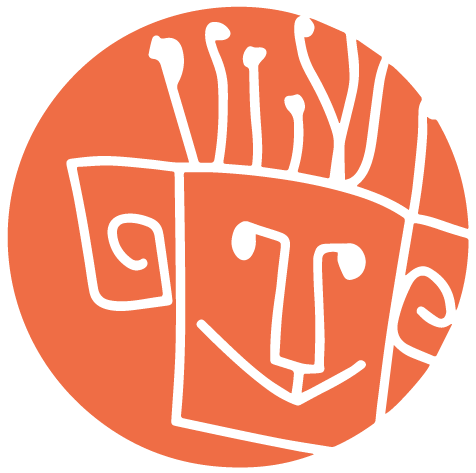 School of Robotics is an Italian non-profit Training and Educational Center Certified by the National Ministry of Education the knowledge, use of ICT educational applications, and of Educational Robotics. School of Robotics provides for the widest dissemination of information concerning the results of the R&D in the field of Robotics and of the complementary disciplines: Computer Intelligence, Neuroscience, Philosophy, Design. It aims also to overcome the separation between the hard science and humanities. In 2003, it collaborated with roboticist Gianmarco Veruggio, promoting the birth of Roboethics (Ethical, Legal, and Societal Aspects of Robotics, Sanremo, January 2004). Since then, it has carried and applications, in the frame of two European Projects (Ethicbots; CARE - Coordination Action for Robotics in Europe). School of Robotics network consists of almost 120 schools (from kindergarten to high school) committed to innovation in education. It organizes conferences, classes for teachers, videoconferences, documentaries, publications and events, based on the pedagogical principle of "live science". Scuola Level Advisory Board of the European Center for Women and Technology. Since 2005 it manages a Cooperation Agreement with Italian (CNR). Since 2008 School of Robotics was National Coordinator of Roberta, Girls Discover Robots. Since 2011, it is the National Referent of the European Robotics. It is the North West Referent for the First Lego League contest, National Ambassador o Humanoid Race and in collaboration with Miur is the organiser of the robotics Olympiads. Scuola di Robotica runs a robotics and ICT laboratory with robots and robotics devices. In 2017 it cooperated to the birth of a startup (Madlab 2.0) working on rapid prototyping and educational robotics. Together with Madlab 2.0, it follows projects with humanoid robots in hospitals. These projects involve the training of hospital caregivers to assist disable people to ensure a better life. School of Robotics has a wide experience of EC Research Projects and of a working concept of the Virtual Lab, made possible by the Internet.
Kocaeli University was established in 1992 with 6 faculties, 1 vocational school and 3 institutes. Today, it is one of the leading science and education centers in Turkey.

It is a large educational institution serving with 19 Faculties, 3 Colleges, 16 Vocational Colleges, 4 Institutes and 1 State Conservatory. Kocaeli University, which brings trained individuals to our country every year with 67,250 students as of 2022, has an important position in Turkey's research and development (R'D) activities with its 24 Research and Application Centers/Units.

It ranks first among student activities with its 119 Student Clubs and Society, and carries out social responsibility activities, social and cultural activities through its clubs. Universities that train scientists and produce science in a rapidly globalizing world, where international border lines are increasingly blurred, should also be universal. For this reason, Kocaeli University attaches importance to internationalization studies. For this purpose, Kocaeli University not only sends its students to many countries abroad, but also hosts students from different geographies of the world. It provides a large number of students with the opportunity to study abroad through different programs.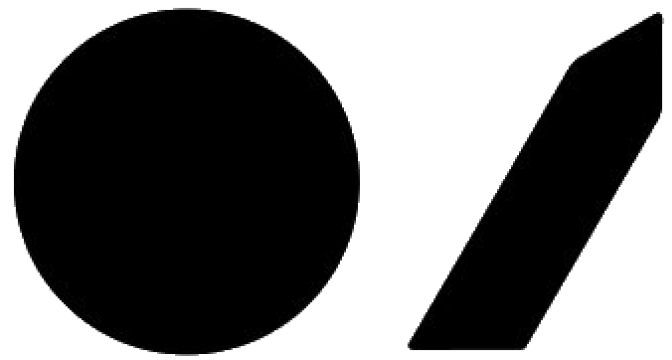 Polytechnic Institute of Viseu
The creation of the Polytechnic Institute of Viseu (IPV), on 26th December 1979, is clearly framed by the broader philosophy which supported the successful implementation of public polytechnic higher education in Portugal: the cooperation with the surrounding community, on a reciprocal basis, aimed at promoting awareness of regional problems and the implementation of good solutions. The IPV strives to fulfill that ambition with the technical, humanistic and personal training of its students, in order to make them capable of contributing to the development of the Portuguese society; the development of research activities, having in mind the needs of the surrounding context; and cultural exchange and cooperation with other state/private institutions, at the national and international levels. The Institute comprises five schools: Education, Technology and Management, Agriculture, Technology and Management (in the city of Lamego), and Health. The IPV mission is to train professionals with high technical-scientific knowledge and skills and promote innovation made possible by a close contact between the training institutions and the regional scientific and technological community in the context of an increasingly globalised and international society. Currently, the Polytechnic Institute of Viseu has 5000 students attending bachelor's degrees, master's degrees, post-graduate courses and higher technical professional courses. The training is assured by the 413 members of the academic staff. The offer includes fields such as teacher education, social work, socioeducative intervention, gerontology, media studies, cultural studies, social service, sports, multimedia, engineering (in many areas), management, marketing, tourism, agrarian sciences and nursing. IPV has a specialized unit on interface with the community, the ADIV - Association for Development and Research. This unit establishes close contacts and exchanges with enterprises and the industry, for regional development, and promotes entrepreneurial skills within the academia. The IPV's research centre is the Center for Studies in Education and Innovation (CI&DEI), whose mission is to develop research in education, through research and socio-educational intervention projects developed by the Polytechnic Institute of Viseu (IPV), the Polytechnic Institute of Guarda (IPG), the Polytechnic Institute of Leiria (IPL), the Polytechnic Institute of Bragança (IPB) and the Polytechnic Institute of Viana do Castelo (IPVC), in an integrated view of collaboration between higher education institutions. In pursuit of its mission, CI&DEI encourages interdisciplinary network research activities in order to develop the integrated cooperation of its researchers, establish an interface of knowledge and technology transference, promote science and culture, as well as the provision of services to the community. In 2018, the CI&DEI team of researchers consisted of 92 members. The Center has managed projects under the National Foundation for Science and Technology, the regional MaisCentro programme, and the national COMPETE - Operational Competitiveness Factor Programme and Operational Territorial Enhancement Thematic Programme, as well as European projects.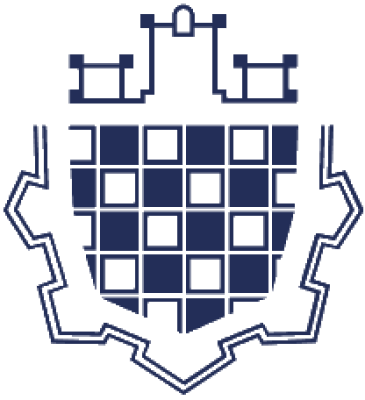 UNIVERSITY OF MANNHEIM, Germany. For generations, the University of Mannheim has been preparing students to take on leadership roles in business, academia, and society. One of the university's strengths in this task is its profile, which is characterized by the economic and social sciences. It is in these fields that the University of Mannheim has repeatedly been ranked as one of the top 20 European research institutions. Staff members at six schools and departments teach and carry out research in Business Administration, Economics, the Humanities, Social Sciences, Law, and Business Informatics and Mathematics. Researchers at the university collaborate with numerous national and international partners. The campus surrounding Mannheim's baroque palace is a place where bright minds from across the globe come together to learn, discuss, research, and prepare to make their mark on the world. Every fifth student at the university comes from abroad to pursue its bachelor's or master's degree, or doctorate in Mannheim. Facts and Figures: Professors: 194 Academic staff members: approx. 840 Non-academic staff members: approx. 570 Students: approx. 12,000 Overall budget: approx. EUR 121 million External funding: approx. EUR 23 million Accreditation "Triple Crown" (Business School): AACSB, EQUIS, AMBA. The University of Mannheim (UMA) has a globally recognised expertise in the field of Educational Data Analytics, Technology-supported Professional Competence Assessment, as well as, in designing developing and delivering (technology-supported) HEI courses and professional development programs for K12 professionals. Dirk Ifenthaler is Professor and Chair of Learning, Design and Technology at University of Mannheim, Germany and UNESCO Deputy Chair of Data Science in Higher Education Learning and Teaching at Curtin University, Australia. His previous roles include Professor and Director, Centre for Research in Digital Learning at Deakin University, Australia, Manager of Applied Research and Learning Analytics at Open Universities, Australia, and Professor for Applied Teaching and Learning Research at the University of Potsdam, Germany. He was a 2012 Fulbright Scholar-in-Residence at the Jeannine Rainbolt College of Education, at the University of Oklahoma, USA. Dirk's research focuses on the intersection of cognitive psychology, educational technology, data analytics, and organisational learning.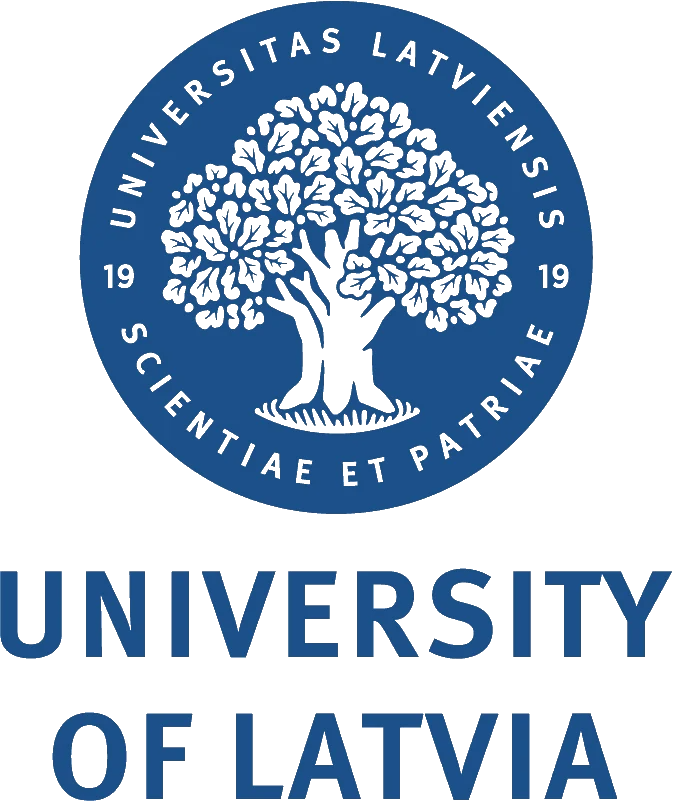 UNIVERSITY OF LATVIA (LU) with 13,000 students, 13 faculties and more than 20 research institutes is one of the largest comprehensive research universities in the Baltic States with educational and research potential in humanities, social and natural sciences. The only higher education institution from Latvia ranked in the QS Top Universities ranking. UL is especially proud that its degree of internationalization has been recognized as high in several rankings, such as QS Top Universities, Multirank, Interfax ranking. UL pays great attention to the development of international collaboration, and supports different schemes of mobility. At present, the UL has signed 148 bilateral agreements with universities around the world, more than 800 Erasmus+ agreements with universities in program countries and 29 agreements with universities in partner countries. UL is a successful partner in Erasmus Mundus projects JoinEU-SEE, Triple I, Lot 3b, Centauri, MOVER, AURORA and LEADER as well as Erasmus Mundus Joint-Master Program (MISOCO). In accordance with the mission and vision of the UL - most characteristic features of the Faculty of Education, Psychology and Art are continuous development and improvement in all of its aspects: new programs, flexibility, international cooperation, teaching staff and student exchange, wide and many sided research activities, enrichment of environment. Through international relationships, comparative international studies (IEA ICCS, OECD PISA and TALIS), conferences (for example "Professors' week") and many international students, understanding tolerance, human rights and sense of belonging becomes the essence of the internal quality culture of both faculty and the university in general. As an example, the MA degree program "Educational Treatment of Diversity" was created in 2007 by four universities in Spain, Czech Republic, Germany and Latvia. The program is students' workplace orientated. Therefore, the target audience are applicants from Latvia, the European Union, and countries worldwide with bachelor's degree in Social, Human and Natural sciences. Studies are implemented in e-learning environment, as well as in presence meetings. E-courses have been implemented in all study programs.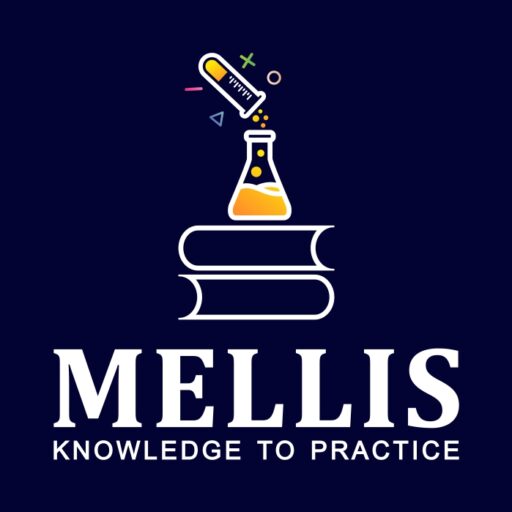 MELLIS EGITIM TEKNOLOJI TICARET LIMITED SIRKETI, TURKEY. Mellis Ed. Tech. is a newly founded enterprise with 5 staff members but this number increases or decreases according to the project situation. The area of expertise of Mellis Ed. Tech. can be described as developing education and training programs and courses according to the needs of companies and target groups, generally focusing on required skills. Training activities for children in early childhood, primary and secondary school periods cover mainly plugged and unplugged coding education. Mellis Ed. Tech. develops interactive education courses that include participants in the learning process. Mellis Ed. Tech. carries out analysis studies such as gap, process, equipment and vocational analysis. These studies are conducted with several methods and the team is experienced in ICT technologies such as Interactive Software (Augmented Reality and Virtual Reality) and "Web-based software". MELLIS gives special importance to actively involving young people in training activities and employs all supportive mechanisms in order to provide them with opportunities to improve their skills in the field of ICT. MELLIS works very closely with women's associations and associations working for disabled communities and other civil society organizations and helps them reach more people on virtual platforms.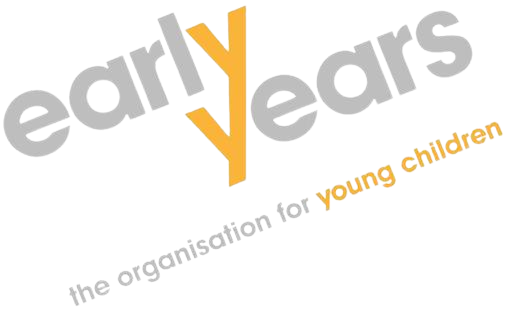 Early Years ROI (est. 2019) alongside Early Years NI – the organisation for young children, is the largest organisation working to promote high quality early years care and education for children aged 0-12 and their families. It was established in 1965 in NI, and is a membership-based organisation, a registered charity, a company limited by guarantee and is governed by a Board of Directors. We are a non-profit making organisation and have been working since 1965 to promote high quality childcare for children and their families.
Mission Statement
"To lead and innovate to ensure high quality shared early education and care services that support resilience for children, families and communities."
Vision
Children are strong, competent and visible in their local communities
Parents, carers and families live in communities with healthy relationships that nurture good child development outcomes
Children and families are physically and emotionally well and resilient
Children are eager and able to learn and reach their full potential
Parents, carers, families and service providers are empowered and resilient
Children are respectful of difference and grow up in a peaceful, prosperous and shared region
The organisation's strategy is underpinned by the Child Rights Ecology Model which demonstrates how the child contributes to his or her social environment while simultaneously being affected and served by it; thus highlighting the inter-connectivity of child development and societal well-being. We have over 55 years' experience of supporting and mentoring Early Years Practitioners, trainers and specialists and our work focuses on identifying and meeting the needs of early years services, promoting quality and improving educational outcomes for young children in partnership with parents. Our wide range of evidenced based training and quality assurance programmes continue our drive to improve practice by applying an appropriate play-based curriculum. We have extensive experience in designing and delivering high quality early childhood training and quality assurance programmes.